Those who have an incredible love and passion for music will always appreciate good songs, but there are other ways in which one can enjoy the world of sound. With video games, players can find a wide array of music styles being featured and there are games that are designed for music lovers in mind. Anyone that is a fan of a music video game with an amazing soundtrack will benefit from playing any of the mentioned games below. These are loaded with hit songs from great artists such as Guns 'n' Roses, ACDC and many more. Funnily enough, Guns 'n' Roses also have their own branded slot game which may also interest music nerds, these can be played via any popular online casino.
Guitar Hero Series
This is perhaps one of the most popular game selections for those that love music. These games are created for those that wish to be a guitar-playing star and each game features tons of popular songs that span over many years. Guitar Hero games can be played on a variety of platforms, including Xbox 360, Play Station, and Nintendo Wii. GuitarHero games not only offer the chance to enjoy top rated songs, but players can play along and try to have a successful music career. Guitar Hero is a top choice for players all over the world and with multiple titles and versions available, it remains a leading music-themed game.
Lips Series
While many players will want to play an instrument as they engage in music-themed games, the voice can be just as powerful and entertaining. With Lip games, players will enjoy a game of karaoke on the PlayStation 3 or X-Box 360. This game has a large array of track listings and after performing a song, players will get a score. This game is perfect when entertaining small groups.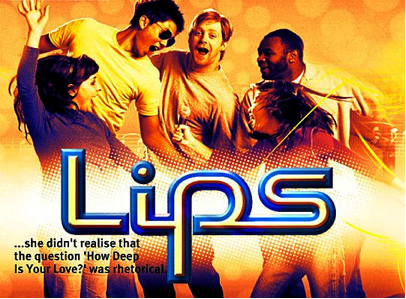 Jam Sessions
This is a great game for those that like to engage in video game action on the go. The game is designed for play on the Nintendo DS and it is quite similar to Guitar Hero. With this title, players will play along to rock music using the touchscreen. Players will receive a score based on how they perform. Since there are some hardware limitations, this game does not have the large track listing as some other music-themed games, but it is a great choice that offers impressive sound quality. Jam Sessions is a top rated music game that allows players to learn the chords and lyrics of many songs.
Rocksmith
Many of the best music games that have been developed over the years have been based on Guitar Hero and Rocksmith is another title that has a similar theme. The major difference with Rocksmith is that plater can actually use their own guitar to play along. They will have a selection of songs to choose from and with the ability to play a real guitar, players can learn new songs. Instead of focusing on gaming aspects, this title is more of a guitar tutor, so it is a great way for any beginner guitarist to pick up some tips and tricks and add songs to their portfolio. Rocksmith is a unique game that will help anyone learn how to play guitar, so it is a title that stands out from many other music-themed video games.
These amazing games can all be played on top-rated consoles and will offer hours of entertainment and action. While most music-themed games do focus on guitars, players will find that other titles like Rock Band will allow them to play other instruments that can be connected to the console for an entire band experience.